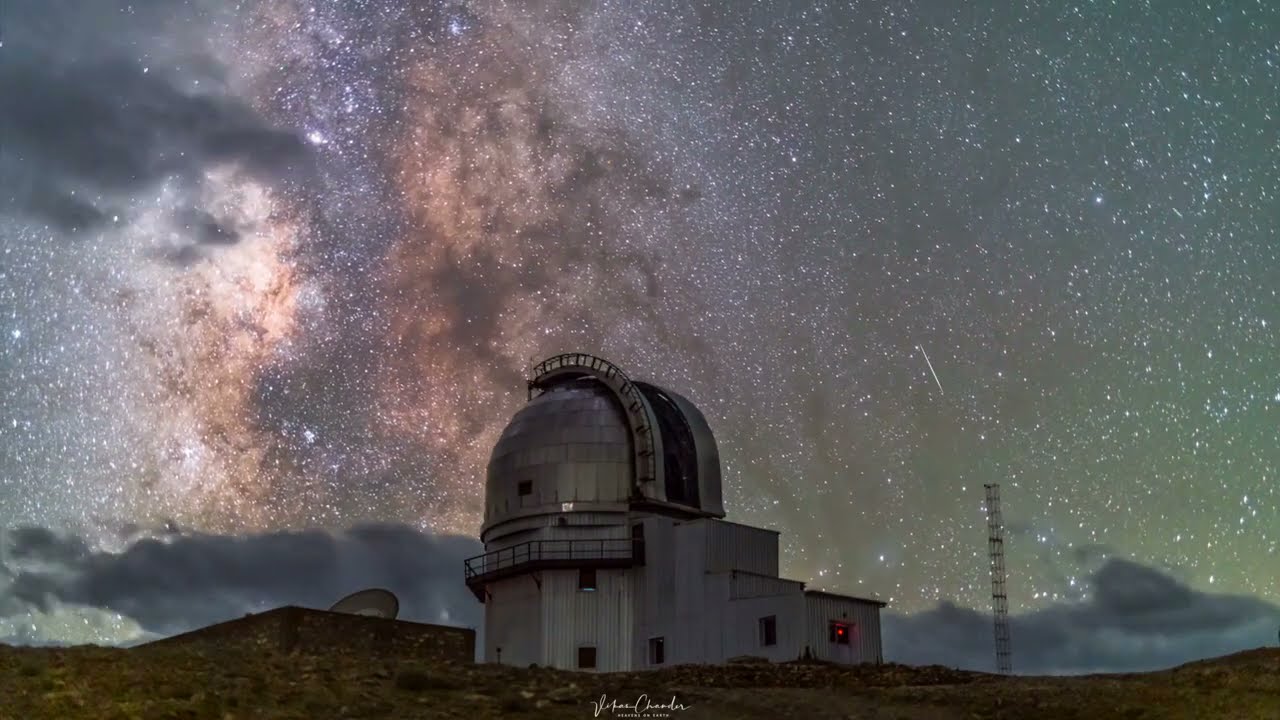 Have you ever experienced a meteor shower? To help capture the
wonder
, a video was taken during the peak of the recent
Perseid meteor shower
above the
Indian Astronomical Observatory
in
Hanle
,
India
, high up in the
Himalayan mountains
. Night descends as
the video
begins, with the central plane of our
Milky Way Galaxy
approaching from the left and
Earth-orbiting satellites
zipping by overhead. During the night, the
flash of meteors
that usually takes less than a second is artificially extended. The
green glow of most meteors
is typically caused by vaporizing
nickel
. As the video continues,
Orion
rises and
meteors
flare above the 2-meter
Himalayan Chandra Telescope
and the seven barrels of the
High Energy Gamma Ray Telescope
(Hagar). The 2 minute 30 second
movie
ends with the
Sun
rising, preceded by a
false dawn
of
zodiacal light
.
https://apod.nasa.gov/apod/ap210928.html
( September 28, 2021)